Kick off your shoes and come in
I'm so grateful you're here.
Let's Connect. Together with 1-to-1 Soul Sessions, Business Expansion, Online Courses & Retreats.
Soulfully Align Yourself.
A Free Gift For You.
In this high vibe (and free) album, you'll receive four gorgeous, full-length divinely guided meditations to open your heart center, soothe your mind and soulfully align you with the energy of love, gratitude and intention.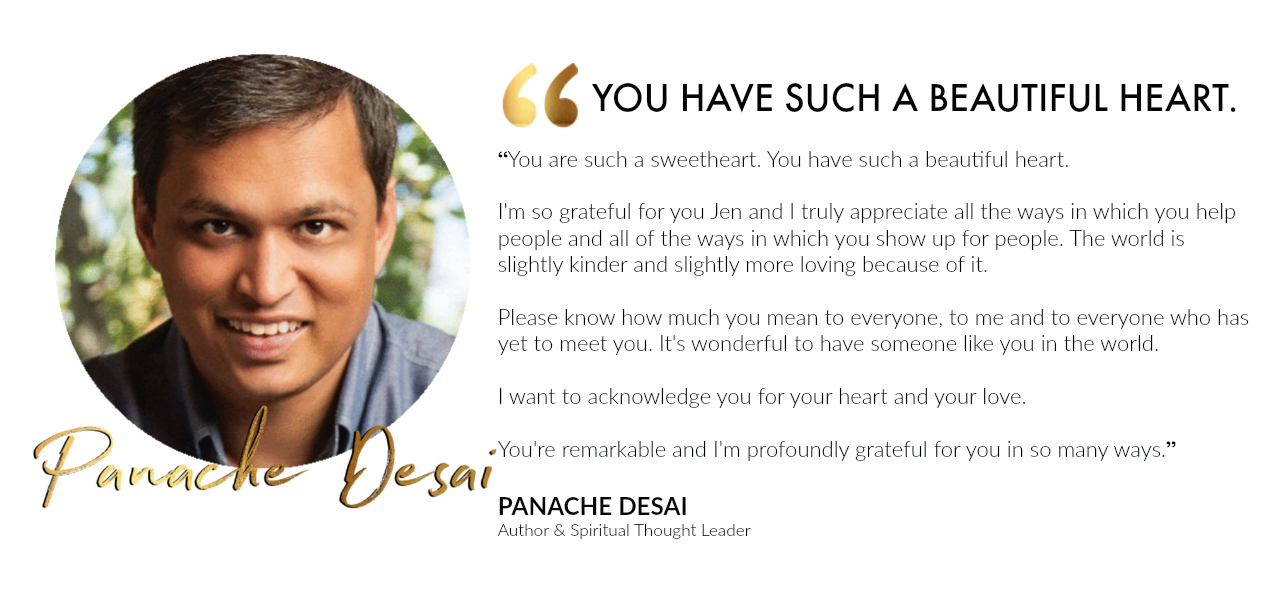 I'm here to stir your soul.
And most importantly, above all, I'm here to Love you.
I have dedicated my life to helping individuals manifest their soulfully aligned desires and dreams in business and life. Helping you, grow YOU.
I'm devoted to the conscious awakening of humanity through soul growth and deep inner-personal transformation, so that each person can witness their own true divine radiance.
I'm looking forward to connecting with you, heart-to-heart and soul-to-soul.
Sending you so much love. xo
Conscious conversations and master classes with the world's most inspiring global leaders.
Choose your favorite podcast player & subscribe:
Presidential Candidate Marianne Williamson
Radical Results & Illuminated Transformation
Enhance your spiritual journey and expand your business with Jen's soulful, online courses and digital offerings. Whether you're completely new to the spiritual scene or you've been rockin' your thing for years, there's a space for you in my home sister.
All soulful offerings are created with you in mind and always from a space of love and reverence.
I help you become inwardly aware to be outwardly successful.
MY MISSION:
TO LOVE HUMANITY FORWARD.
Will you join me?